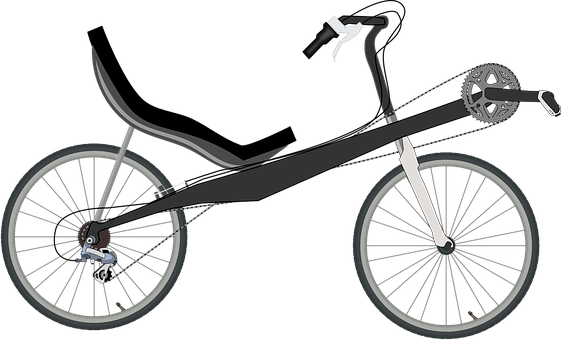 Choosing the best recumbent exercise bike can be tricky with so many choices available, so here are some pointers to look for before making your decision.
This post may contain affiliate links. If you buy something I may get a small commission at no extra cost to you.
Tips For Choosing The Best Recumbent Exercise Bike
Noise Levels
Most recumbent exercise bikes come with a magnetic disk, whether or not they are plugged into an electricl outlet.
In both cases the resistance comes from a magnetic field, and in reality this should be controlled easily by simply adjusting the settings.
This is what renders the bike silent, and it is always best to go for a quiet model so that it allows you to do other things while you are pedalling, like read a book, listen to music or watch the television.
You need something to fight the boredom and keep you pedaling, as this is the main reason that most people stop using their recumbent exercise bikes.
If you want to find out more about any of the products below, simply click on the link or on the pictures.
"This bike is so quiet you can hear your breathing"
Looking for an easy way to shed those unwanted pounds and increase cardiovascular endurance without sacrificing precious floor space? The ME-709 magnetic recumbent exercise bike is the answer.
With the ME-709, you will benefit from similar type exercise features that are typically offered on larger and more expensive exercise bikes. This recumbent exercise bike was built with a compact design that conveniently fits into the smallest exercise spaces.
Weight
The weight of the recumbent bike is another issue to look at. You need quite a heavy one so that it doesn't rock from side to side while you are riding it, but it mustn't be so heavy that you can't move it easily on your own if you have to.
Make sure it is going to be a firm and steady ride, and also make sure that it has wheels that enable it to be moved easily, especially if it is heavy.
Remember too to make sure that the seat is comfortable, or you won't want to sit on it for too long.
The Fitness Reality X-Class 450SL is the creme de la creme of recumbent exercise bikes and can provide you a full body workout with all challenges you will need to get in shape.
In addition, the large 3" thick "air soft" seat remains cool even after long hours of a workout. So train hard and get the results you want with the Fitness Reality X-Class 450SL Bluetooth smart technology Magnetic recumbent exercise bike with a free app to track your exercise PROGRAM.
It's a pretty firm ride too.
Computer
The computer electronics are responsible for information received as heart rate, calories burned, power, distance traveled, speed and so on. Make sure you get a computer with feedback that is important to your specific fitness goals.
With modern technology there are so many wonderful computers available for use with your recumbent that you shouldn't have to settle for second best.
Read this post to see what you should be looking for in your recumbent exercise bike computer system.
The computer is a big part to help you to fight that exercise boredom that often sets in with home equipment and it can be avoided.
Longevity
I always recommend a recumbent bike as the best long term investment to make in exercise equipment, because this is something that you can use for life, no matter what sort of injuries you get or are prone to.
Even people with back and knee issues can use a recument, unlike the upright, so think of the future when you are choosing the best recumbent exercise bike for you.
Recumbent bikes are also less likely to cause injuries. The comfort is a strength of recumbent exercise bike and if it is comfortable and enjoyable to use, you are likely to use it for a lot longer.
The Price
Recumbents range in price from low to extremely overpriced.
If you pay to little, you risk throwing your money away. A cheaper bike is less likely to be sturdy and comfortable, as well as offer all of the things we have talked about above.
So my advice, don't go for the cheapest bike. Rather spend a bit more and you are likely to have a superior product that lasts a lot longer and enables you to make use of it for years to come.
A recumbent exerise bike must be comfortable, operate smoothly, not wobble, have a great computer system and be silent as a mouse. It's not a lot to ask for.
The middle priced machines usually offer all of this.
Please comment below if you have purchased a recumbent exercise bike and what qualities you looked for in the bike? Also now that you have the bike, what would you like to change about it? I would love to hear from you.
---