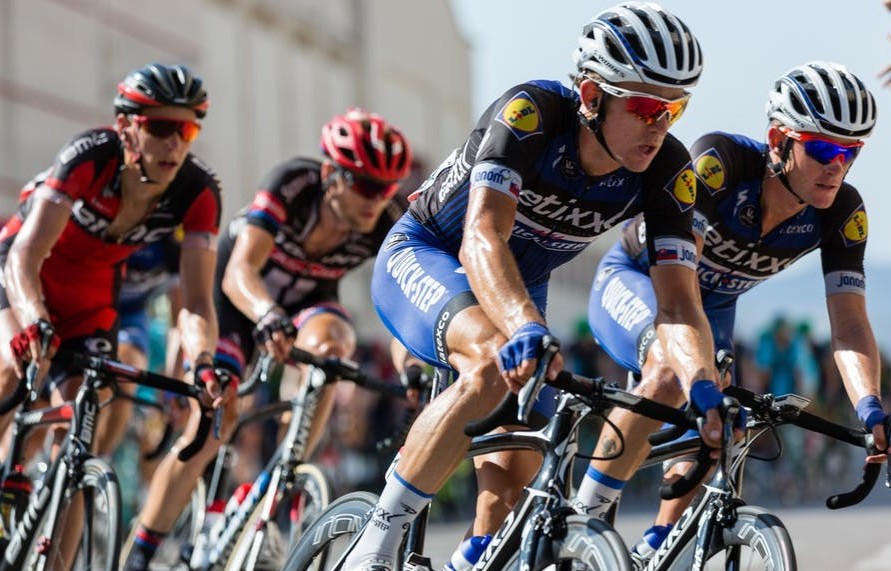 The Tour de France is the pinnacle of professional road cycling, and, as such, it's the prime place for team sponsors to unveil and highlight new bike gear products.
Bike gear has long been influenced by what World Tour teams use, which created a longstanding top-down consumer model that allowed companies to implicitly tell cyclists what they wanted. This is very clever marketing on their behalf.
Consumers seem to convince themselves that they need the same gear in order to be a successful cyclist.
But actually it's not the bike and cycling gear you wear, but rather the hours, days and years spent training that creates success as great as a Tour de France stage win or overall victory. Great gear and tech help sure, but so does training for 20+ hours per week for 2 to 20 consecutive years.
Even though in the back of their minds people know this, companies that produce road cycling gear are still racing to keep up with changing consumer demands. A good example of this happening is the disc brakes which debuted in 2017 at the Tour de France. A year later, almost every team has at least one disc brake offering for its riders – amazing!
Companies are in a race to get their gear over the finishing line first each year, and that is why the riders look better and better as the years go on.
Which Bike Gear Became Popular In 2018
After the Tour de France 2018, these are the most wanted items by cyclists worldwide.
Fizik Infinito R1 Knit Shoe
Peter Sagan Sunglasses
Giro Aether MIPS Helmets
Bambino Pro Evo TT Helmets
SLR 9 Rear Wheel Disc
Tralyx Fade sunglasses
Similar Bike Gear That You Can Purchase Online At A Fraction Of The Price
Simply click on the bike gear of your choice for more information:
Swanky Cycling Sunglasses
Comfy Cycling Trainers
Cycling Helmets – Must Have Bike Gear
Breathable Cycling Clothes

So as you can see, you don't actually need to spend a fortune on bike gear, when there are perfectly great alternatives available online for a fraction of the price.
---