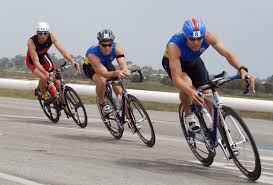 So, you are entering your first triathlon! Here are some first-time triathlon tips that may help you.
Stamina sports like triathlons are taking the entire world by storm, as more and more marathon runners are upping their training to include cycling and swimming, or vice versa. Ex-marathon runners are becoming iron men now and the events have grown in importance and prestige.
In a few countries, top performers have become overnight celebs and landed themselves amazing advertising deals from companies that sell anything from energy drinks to sportswear.
Many people are seen everywhere now training for long-distance events and every year the numbers are swelling. It gets quite addictive so I am told.
Triathlon can be punishing, so beginners need to keep a few things in mind before heading into your first race.
First Time Triathlon Tips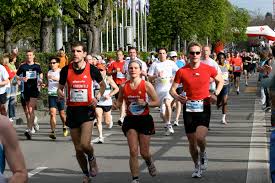 The biggest challenge that triathlon training is leading up to is the prestigious event – Iron Man. The Iron Man involves addressing unthinkable distances, like a 180 km ride followed by a full marathon, not to mention the grueling swim.  It could take years of practice to get ready for an event or torture of this nature.
Now for those tips:
Before you jump into a full triathlon, it may be a better idea to do smaller races like a sprint triathlon or even a half sprint. This is a great opportunity to warm up and work towards those greater challenges.
For your first race, stay close to home. This will eliminate some of that driving stress and afterwards it is always good to know that rest is close.
Take extra care of your diet 24 hours before the race. A wholewheat pasta dinner the night before is a great idea. Limit your intake of sugar and refined carbs. Eat more protein in the form of lean meat or eggs.
Finish your last healthy meal two and a half to three hours before the race begins.
Wait for between eight and fifteen minutes into the race before taking in any liquids or food stuff.
Know in what order you are going to change your gear between the different races for maximum speed. Make sure you rehearse this. Elastic laces on your running shoes make changing them faster for instance.
Warm up your muscles well before the race. Never start a race cold.
When swimming, take slow methodical breaths and avoid taking in breath in short bursts. Remain calm and breathe.
Try to do the first few races in a swimming pool and not open water, until you are fitter.
Join a club, as in this way you can talk in person to people who have experienced a number of races and the various issues that they have faced. This will be invaluable, as you can learn from other people's mistakes and make quicker progress.
Blog your progress down in a diary each time you train, and in that way, you can monitor how much you are improving over time.
Make sure the equipment you are working with is top class. From shoes to socks to cycling attire, you need to make sure you are comfortable while you are working out. A good bicycle can be expensive, but well worth it if you need comfort and performance. Make sure that your running shoes are well fitted to suit your foot type. Make sure you have practised with all your equipment before a race.
Make sure that you know how to change a tire, in case you get a puncture with your bike.
When on a long straight stretch on your bicycle, take the time to stand and ride to stretch out those hip flexors.
When going from cycling to running, ease into the run and get your arms working first.
Start the race slower than you want to finish. Save your energy for the final sprint.
And for the last of your first-time triathlon tips, stay positive and take the time to appreciate what you have managed to accomplish in the race so far. Find a moment to smile and encourage a fellow competitor.
---