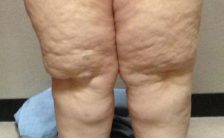 Recumbent bikes for overweight people are the ideal exercise machine. As it is, being overweight makes it more difficult to exercise comfortably, and also safely without placing excess weight on the joints. A recumbent bike is both comfortable and safe to exercise on for anybody, and ideal if you are overweight, unfit, elderly or even recovering from an operation or illness.
Recumbent bicycles are steadily growing in popularity, and they are often considered as being one of the most effective machines for weight loss., these bikes position the user's body in a very relaxed, reclining position- which is quite a stark contrast to the crouched positions which athletes have to adopt while using upright bikes. By this token, your body weight is very evenly distributed, hence providing a more ergonomic and virtually pain-free workout.
The recumbent bike supports your body and takes all the weight off of your knees, joints and back, so you exercise with less risk of injury.
For someone with lipedema, for instance, the most comfortable form of exercise will either be on a recumbent exercise bike or swimming.
Before you start any exercise program, make sure to get the OK from your doctor.
Here are some of the pros of exercising on a stationery recumbent bike:
Sturdy and safe, and you don't need to know how to ride a bicycle.
You can't fall off easily.
Your heart gets a good workout.
You build muscle in your legs and tone.
Your knees are strengthened, and not put under any strain.
As your fitness levels get better, you can gradually add length and intensity to your workout.
The is more comfortable than a conventional bicycle and supports your back.
You won't be stiff the next day.
You can do it in the privacy of your home in front of the television, or to your favorite music.
You sit in a relaxed position while you burn calories – bonus.
You can adjust the level of difficulty on the bike.
You can do two things at once like read a book and exercise.
You can burn as much as 900 calories an hour.
As your fitness levels get better, you can gradually add length and intensity to your workout.
Here are some of the cons of having a recumbent bike:
They tend to be quite big and bulky, so you need lots of space.
They are more expensive than the upright exercise bicycles.
You have to be really self-motivated or boredom will set in and your recumbent bike will become a white elephant.
Best Recumbent Bikes For Overweight People That Can Be Purchased Online
Standard solid steel magnetic flywheel and steel-crafted components for a sturdy, quiet ride.

Diamondback makes solid recumbent bikes for overweight people.

35 workout programs including target heart rate and 32 levels of gradual resistance.

Brilliant blue LCD electronic display with real-time feedback, QuickSet program keys, and scrolling message center.

Adjustable seat base and back.

Adjustable console and arm rest.

Smooth and quiet frictionless braking system.

Integrated speaker system with mp3 connectivity, foldout tablet rack, adjustable cooling fan, water bottle holder.
With 32 levels of resistance, the Diamondback 910SR allows you to gradually increase your fitness intensity, and with 35 workout settings.
Watch your calories burn away with real-time feedback on Diamondback's brilliant blue LCD electronic display or tilt the display down to watch your home television without straining your neck.
The Diamondback 910SR was also designed to have a minimal footprint in your home with the dimensions of 50" H x 64" W x 23" D. W
Want to listen to your favorite tunes while you sweat? The Diamondback 910SR's headphone jack allows you to play your iPod and Mp3s right through the built-in speakers. The integrated, multi-speed fan helps keep you cool and the fold out tablet rack allows you to browse your favorite media while you work out.
There is a limited lifetime warranty on frame and brake, 3 years on parts, 1 year on labor, 90 days on wear items.
The Diamondback is just one of the great recumbent bikes for overweight people that you can browse for online.
---