Cycling has definitely become one of the most popular recreational activities, over the years. This is the reason why cycling camps have been sprouting up everywhere. Therefore, you should take the time to make sure that you choose the right cycling camp.
Here are some things that you should know first.
What Are Cycling Camps?
Cycling camps or bike camps allow kids to indulge their love of mountain biking, cycle racing or simply allow them to improve their bike riding abilities.
Cycling is known to help in enhancing motivation, mind power and positive thinking. A cycling training camp is your opportunity to focus on your passion. For a weekend or a week, you can take the opportunity to eat, sleep, and train like a full-time cyclist.
You'll log miles and build fitness in some of the most iconic cycling locations around your country. Most cycling camps combine great rides with one-on-one instruction from professional coaches and every training session is fully supported.
Bike camps are the rage at the moment for cycling enthusiasts.
Also, cycling camps generally specialize in one specific area. Some cycling camps focus on endurance. They structure their programs so cyclists can improve in this area. Also, some camps are more rigorous than others. This is for those people who are really into cycling and are thinking of becoming professional cyclists. It really depends on your reason for cycling.
A Guide To Cycling Camps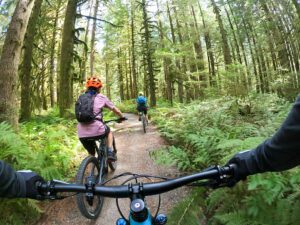 Before enrolling in a cycling camp, make sure that you know everything you need to about them.
Find out what they are about and what others are saying about them. Google and find out as much as you can. Closely look at the programs being offered. Not all cycling camps have the same programs.
Really consider what you will gain from each one that you are considering. You want to know exactly what you're getting and whether or not you meet the physical requirements that are in place for each program.
It is best to ask around for the best cycling camps in your area. Try to find out who the best cycling coaches are. The only real way to know who the best coaches are is to seek out other people's opinions. Make sure that you have a wide variety of choices. Don't just choose the cycling camp that is the most accessible to you. Choose the one that is truly beneficial for you.
Being at a Cycling Camp is like being a pro, but without the pressure. In some cases, your bike will be cleaned and tuned daily. You'll grab nutrition products and head out for great workouts with the cycling camp coaches.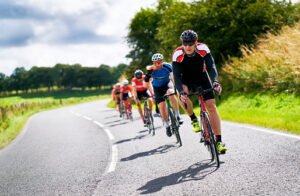 Throughout the day, in some camps, support vehicles will supply everything you could need, and no matter what your fitness level we'll make sure your challenged but never overwhelmed.
When you're off the bike, enjoy nutrient-packed meals, stories with new friends, and additional training instruction through presentations on training, nutrition, and more.
And you'll have the opportunity to rest and recover and truly focus on making sport your top priority for a little while.
---