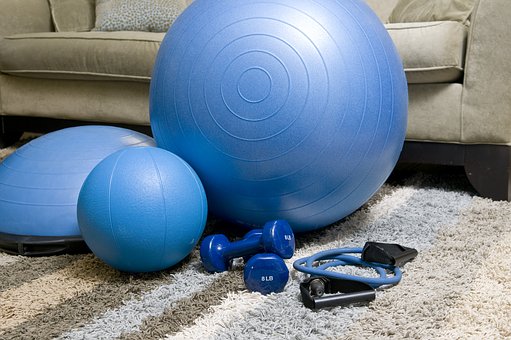 For those who have purchased a new piece of exercise equipment for the family or for yourself, without a home exercise schedule, all your good intentions just won't work.
The biggest problem with home equipment is that it is bought with great intentions and used well for a couple of weeks, but once the novelty wears off it becomes a white elephant decorating a corner of your bedroom.
Any exercise equipment will only be beneficial when there is a solid intention to use it often. Thus you need to set up a home exercise schedule for yourself, and/or your family that is success-driven so that you can all benefit from the expensive piece of equipment you have just purchased.
Be aware that all your good intentions will only work when there is a solid commitment and a program designed to make it manageable using your new exercise equipment, like this rower on the left.
Here are some simple ideas to consider to plan a home exercise schedule that is fun, manageable, and successful.
Tips For A Working Home Exercise Schedule
Get a schedule or planner stuck on the wall that the whole family can see and commit to. You can make it into a challenge or competition to make it more fun. For instance, the person who does their exercises for five days without skipping gets a smoothie or the person who increases his speed the most for the week get to choose somebody else to do his or her most hated chore.
Rise early. If you get your workout done before the day begins you are far more likely to actually do it. Once the day has started and you get busy, it is more difficult to stop and do your exercise. By doing your exercise first thing in the morning it will also help you to mentally prepare for the day ahead.
If you are a mother, you may have to schedule exercise time during times when your baby is sleeping or the children are away at school. The important thing is to schedule it and make sure that it gets done.
Put your exercise equipment in front of the TV and you can catch up on the news or your favorite soapy while you exercise. This is seriously killing two birds with one stone.
Try organizing play dates with other Moms so you can all get some time to yourselves and hopefully to exercise.
For working families, parents can do their exercises while the children are doing their chores or homework, and the children can do their exercise while their parents are preparing dinner. Work out something that works for you as a family.
One partner can cook while the other exercises, then swap while the other partner does the washing up. There is always time to snatch in some exercise.
Store your exercise equipment in full view, not hidden in an obscure room somewhere. If you see the equipment there, you will remember to use it. If it is in a busy area of the house, your family can see if you are actually exercising or cheating.
Try to get everyone in the family to use the machine at least three times a week for half an hour. In this way big families can go on alternate days and schedules won't clash.
Remember there are weekends too. This is a great time to exercise as you will have more time on your hands.
So make sure that you don't waste your money on exercise equipment that will stand around your house gathering dust. Make sure to set up a good home exercise schedule and try your best to stick to it so that you can get the most out of your purchase, and avoid hefty gym fees.
Click here to find out more about the benefits of exercise bikes.
---