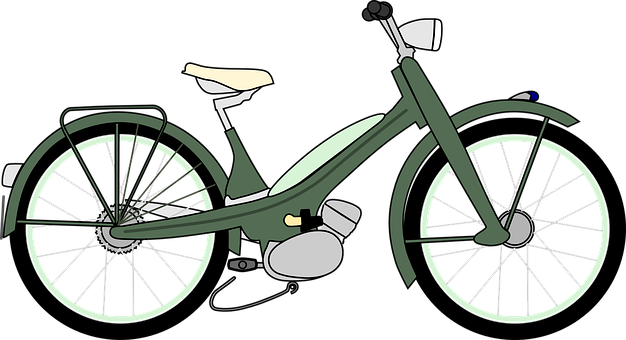 In this post, I am going to look at some of the Macwheel Electric Bikes that one can purchase online.
Buying electric bikes online is becoming a popular option because once you know what you want, the costs are normally cheaper than purchasing the same bike at a dealer.
This post does contain affiliate links, which means that if you decide to purchase something, I will get a small commission, at no extra cost to you.
Why Do People Love Electric Bikes?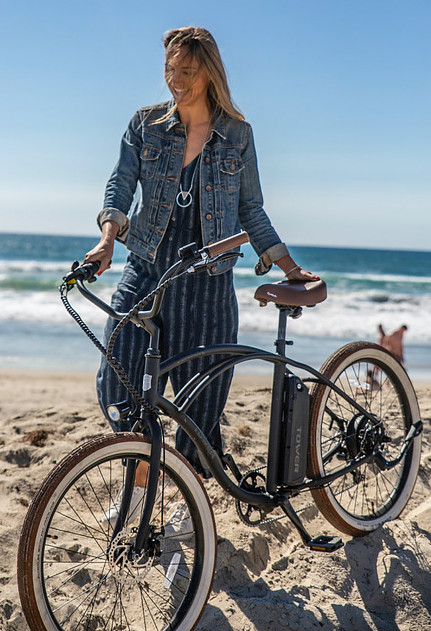 Electric bicycles offer the same great benefits as traditional bicycles including cost savings (no licensing or insurance required), improved health, and connection with your community.
The real advantage to owning an electric bike or e-bike in my view is the efficiency when climbing hills or fighting the wind.
If you have health problems, like knee pain or exercise-induced asthma, for example, electric bikes can breathe new life into your cycling as when you pedal, the battery assists you in your efforts so it won't be as heavy on your legs as a normal bicycle.
Another bonus is you can commute to work and not arrive looking drenched from perspiration.
Electric bikes remove many of the roadblocks and challenges that people face with traditional pedal-powered cycles but like anything, they aren't perfect.
They can be expensive, complex, and heavy which is a real pain if the battery runs out halfway to work.
If you are not sure if an electric bike is for you, why not try hiring one first?
Some towns let you rent them out to tour the city, so check your town and see if this is possible. Then you will really be able to see if an electric bike will work for you.
Today's electric bikes are lighter, and more capable than ever before, as most of them are designed to be electric and not designed from one that was a normal bike and was converted later.
The cons of having an electric bike as opposed to a traditional bicycle are that they tend to be heavier in general, louder, and almost always more expensive.
Needless to say, there is an electric bike out there designed for your individual needs, whether it be riding around the neighborhood, kid hauling, grocery shopping, or any other sort of urban commuting. Some have small wheels and are designed to be easy to pick up or fold up to carry onto trains and busses, or even planes, while other models are almost like mopeds or motorcycles with a 100 plus mile range capability and regenerative braking.
If you commute to work on an e-bike, just think of how much you will save in parking fees each year.
I would recommend starting out, don't go too cheap or you may be disappointed. The battery life could be very low or you may struggle to fix something on the bike that is of low quality.
In general electric bikes are about three times less expensive to run than a car is if you take fuel costs into perspective. They also create zero pollution and there are enormous health and social value to cycling. Having an assisted cycle may be cheating a bit, but you can still get in a fair amount of exercise.
Macwheel Electric Bikes You Can Order Online
If you need to find out any more information on these Macwheel Electric Bikes, simply click on the link or on the picture of the bike.
Macwheel Electric Bikes are affordable and of great quality, which is why I have included a small selection here under this post.
The black glaze frame embellished with stylish orange, the eye-catching design shows a sense of style.
The streamlined and aerodynamic design is applied to climb slopes effortlessly.
You can adjust the height of the seat and handlebar independently to fit the needs of each member of the family.
Equipped with a removable lithium battery which provides a range of 50 – 62 miles in pedal-assist mode and 25 – 31 miles in electric mode.
Smart LCD display provides the rider with essential information like remaining battery life, total distance traveled, current speed, level of assistance, and more. The Smart controller manages the power output and helps to deliver a smooth and natural riding experience.
Great value for its price.
Max up to 15.5MPH as it has a speed sensor, which automatically engages the motor once you begin pedaling, providing a boost to your ride
The battery delivers a range of 37~50 miles under electric assist mode and 19~25 miles under pure electric mode and is fully charged in 4-6 hours.
Remove the battery with a key to prevent it from being lost or stolen.
It can be used as a pure Ebike, assisted bicycle, or normal bike.
The Shimano 7-speed gears can quickly switch during riding to meet your different ground needs and glide along smoothly.
A durable aluminum alloy frame and mechanical disc brakes provide more durability and safety. The integrated cable design makes the appearance tidier.
The e-bike is equipped with an LED display, able to keep track of battery level, speed, distance, and pedal assist level. You can simply switch the speed through the plus and minus buttons during riding.
And just for fun, check out this electric scooter by Macwheel.
This is also a fun way to zip around your neighborhood or even up to the mall.
Please comment below if you have had any experiences with electric bikes both good and bad.
---