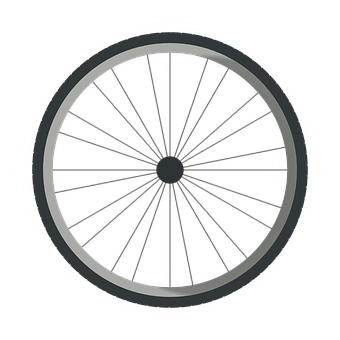 What a joy nowadays to have puncture proof bicycle tires available to us. I remember growing up on the farm and loving to use my bicycle all over the place, but getting a puncture was the worst, especially when it meant pushing your bicycle home and hoping someone would have the time to help you fix the puncture. This happened often, as there were a lot of thorns on the farm, so I wish we had then what we know now as puncture proof bicycle tires.
Highly puncture proof bicycle tires usually have a trade-off of greater weight and higher rolling resistance (i.e. slower) but the slight decline in speed is well worth the greater peace of mind that comes from having fewer punctures (well for me anyway).
This post does contain affiliate links, which means that if you decide to purchase anything from this page, I will earn a small commission at no extra cost to you.
The History Of Bicycle Tires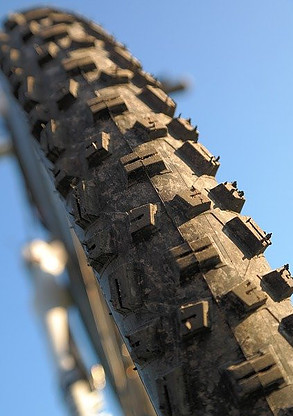 Let's look at the history of bicycle tires according to Wikipedia.
The first bicycle tires were iron bands on wooden wheels. These were followed by solid rubber tires on penny-farthings.
The first patent for "rubberized wheels" was granted to Clement Ader in 1868. In an attempt to soften the ride, rubber tires with a hollow core were also tried.
The first practical pneumatic tire was made by John Boyd Dunlop in 1887 for his son's bicycle, in an effort to prevent the headaches his son had while riding on rough roads. (Dunlop's patent was later declared invalid because of the prior art by fellow Scot Robert William Thompson).
Dunlop is credited with "realizing rubber could withstand the wear and tear of being a tire while retaining its resilience."
By 1890, Dunlop began adding a tough canvas layer to the rubber to reduce punctures. Racers quickly adopted the pneumatic tire for the increase in speed it enabled.
Finally, the detachable tire was introduced in 1891 by Eduard Michelin.
It was held on the rim with clamps, instead of glue, and could be removed to replace or patch the separate inner tube.
In 2006, Shimano and Hutchinson introduced a tubeless system for road bicycles.
Tubeless tires have not yet gained popular acceptance in road racing due to the lack of sponsorship, the tradition of using tubular tires, and the fact that, even without the inner tube, the combined weight of tubeless rims and tires is more than top-of-the-line tubular tire wheelsets.
However tubeless tires are gaining popularity among riders for whom the benefits are worth the costs. Road tubeless tires tend to be a much tighter fit than traditional clincher tires, which makes mounting and removing the tire more difficult.
Types of Bicycle Tires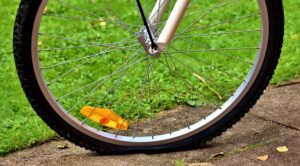 Clincher Tires
Most bicycle tires are clincher types for use with "clincher" rims.
Clincher tires have a steel or Kevlar fiber bead that interlocks with flanges in the rim.
A separate airtight inner tube enclosed by the rim supports the tire carcass and maintains the bead lock. An advantage of this system is that the inner tube can be easily accessed in the case of a leak that needs to be patched or replaced.
Traditional wired-on rims were straight-sided. Various "hook" (also called "crochet") designs re-emerged in the 1970s to hold the bead of the tire in place, resulting in the modern clincher design. This allows higher (80–150 psi or 6–10 bar) air pressures than older wired-on tires.
Some clincher tires can be used without tubes in a system that is referred to as tubeless. Typical tubeless tires have airtight sidewalls and beads which are designed to maximize the seal against the rim.
Pneumatic Tires
A pneumatic tire has a bicycle inner tube with a valve stem, and pressurized air is held inside either with a separate inner tube or by the tire and rim in a tubeless system.
Pneumatic tires are superior in providing effective cushioning while keeping rolling resistance very low.
Tubed Tires
A tubed tire has a separate inner tube made of latex or butyl rubber, which provides an airtight barrier inside the tire.
Tubeless Tires
Tubeless tires are primarily used on mountain bikes due to their ability to use low air pressure for better traction without getting flats.
Tubeless tires work similarly to clinchers in that the bead of the tire is specifically designed to interlock into a corresponding tubeless rim, but without an inner tube.
Air is inflated directly into the tire, and once "locked" into the rim, the system is airtight.
Liquid sealants are often injected into tubeless tires to improve sealing and to stop leaks caused by punctures. An advantage is that pinch flats are less common in a tubeless set up because they require a hole through the tire carcass, not just the inner tube.
A disadvantage is that air can escape if the bead lock is compromised from too much lateral force on the tire or deformation of the rim/tire due to hard impact with an object.
Tubeless tires require tubeless-compatible rims, which do not allow air to escape where the spokes connect and have a different shape groove for the tire bead to seat.
Airless Tires
Airless were used before pneumatic tires were developed, appearing on velocipedes by 1869.
They continue to be developed in an effort to solve the problem of losing air pressure, either from a puncture or from permeability. Modern examples of airless tires for bicycles include BriTek's Energy Return Wheel, which an airless bicycle tire from Bridgestone.
Although modern airless tires are better than early ones, most give a rough ride and may damage the wheel or the bicycle.
The most common form of an airless tire is simply the solid tire. Besides solid rubber, solid tires made of or microcellular foam are also offered for 100% flat prevention. Much of the desirable suspension quality of the pneumatic tire is lost, however, and ride quality does suffer.
Puncture Proof Bicycle Tires You Can Purchase Online
Here are some examples of tires you can purchase online that won't cost an arm and a leg. Simply click on the link or the picture to find out more.
12 x 1.75 – 2.1/4, ETRTO 47-203 , RIM Width 20 mm, Tolerance +/- 1 mm.
No more wasting money on tubes which makes this tire economical.
Compatible with most US rims, but use the size chart to pick your best fit.
Not compatible with Raleigh or Schwinn bicycles produced prior to 1980.
GREAT for bicycles, trailers, and jogger/strollers.
Continental has been hand-making their tires since 1871, maintaining the integrity of tradition while evolving with the most advanced technology.
Reinforcing and matrix fibers made of Vectran are 5X as strong as steel yet still extremely lightweight and abrasion resistant, protecting your tire from punctures more effectively than two layers of Nylon.
Sidewall protection coming from the high-quality polyamide fabric encasing the core casing of the tire from scuffs and cuts under the worst conditions.
The Grand Prix 4 Season can handle any weather conditions you throw at it, keeping you rolling year-round.
Recognized as the top winter tire by Road Bike Magazine.
The effective all-round protection for bicycle tires against punctures, cuts, and bruises!
Up to 15 mm thick at the thickest point, 3-5 mm on the sides, and 2 mm in the rim area.
Compatible with the majority of bike tires.
Very light, reusable, and recyclable.
Even at the low air pressure, the Armour counteracts deformation and maintains a high level of grip.
Ride with a flat: Even with a flat or defective tube, you can continue riding at a reduced speed of 5 MPH.
Never Flat Bicycle Tires for 26×1.95/2.125/1.50.
Fixed Gear Solid Tires Inflation Free Solid Tyre for Mountain bike.
The solid tires adopt the micro-closed-cell foam technology to build up the 3D network structure.
Solid elastic tire, anti-piercing(Puncture), Inflation Free, high strength, light and durable, moderate elasticity, and maintenance-free.
Width:1.95″,Maximum weight 150kg.
Please feel free to comment below on your experiences with puncture proof bicycle tires. I would love to hear if you prefer these to the tubed tires that we all know so well.
---