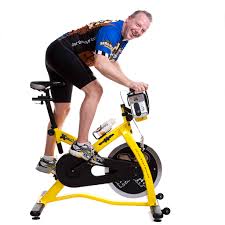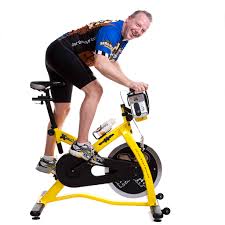 Are you confused which exercise bike to buy? Here is a comparison of recumbent bikes vs upright bikes so that you can make an informed decision when purchasing your new exercise bike.
The spin bike craze isn't just another phase that the world is going through. Indoor cycling has been a favored and really effective workout for decades and for a good reason –  it works. Stationary or spin bikes are one of the best ways to get an incredible indoor workout because stationary bikes offer a low-impact, high-intensity cardiovascular workout while building both strength and endurance.
When you decide to buy a new exercise bike, you will quickly find that the market is divided into two segments. These are namely upright and recumbent.
While the upright versions were once the only choice of exercise bike that you could buy, recumbent bikes have since come along and taken the market by storm.
But with so much conflicting information saturating the marketplace, it can be quite difficult to decide which one will be best for you.
Recumbent Bikes Vs Upright Bikes
Recumbent bikes allow you to sit back with full support for your back, while an upright bike is better if you don't have back problems and strong core muscles.
Upright bikes are more like traditional bikes, which make for great training for triathletes and cyclists. Recumbent bikes out on the road are a rare sight and only a select few own one of these.
You can stand and cycle on an upright bike, whereas you can't lift off of the chair while riding on a recumbent bike.
Upright bikes are uncomfortable, whereas recumbent bikes are very comfortable.
Upright bikes are better for younger fitter people, whereas recumbent bikes are better for older people, or people with health or joint problems.
Because of comfort, it is obviously more enjoyable to exercise on a recumbent, however, for the hardcore cyclists, you can push yourself more on an upright bike
In short, the type of exercise bikes that are right for you depends on your style. While motorcycle enthusiasts and cyclists are probably better off with an upright, the majority may prefer an exercise bike that is more comfortable.
Before becoming active with bicycling or any type of exercise, you should talk to your doctor. When he or she gives you the go-ahead, then consider your different bicycling options. Your goal should be to make your indoor cycling an activity you will enjoy and stick too so that you can reap the many benefits it offers. Choose your equipment carefully. And remember to pace yourself when starting out to avoid burn out.
Take the time to try both types before you make your decision. Ultimately your choice will come down to a matter of preference.
I hope that this helps you when it comes to comparing recumbent bikes vs upright bikes, and best of luck with your final decision. If you haven't made a decision yet, have you heard about the recumbent elliptical exercise machine?
---