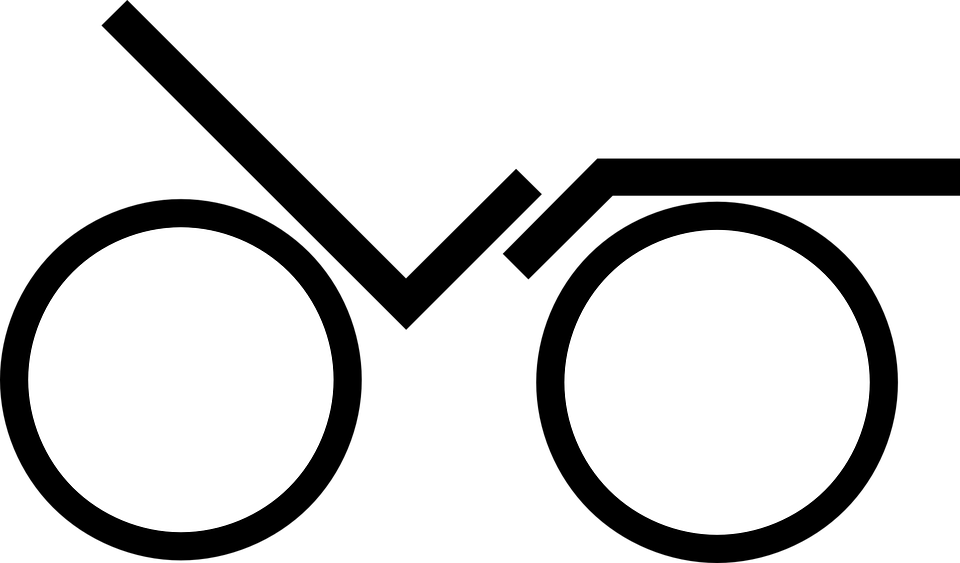 A recumbent bike is an exercise machine, that gives you the ultimate lower body cardiovascular workout that you need for a healthy fitness transformation. A recumbent bike is a sort of modern spin on the upright bike and is very popular in the home fitness area.
Of course you can also get a recumbent bike that goes on the road and you can read more about those here.
Rather than sitting on a typical bicycle seat that is positioned up on top of the bike, that can be really uncomfortable for some, the recumbent bike allows the user to sit in a reclined position with their legs stretched out straight in front of them.
This, in turn, allows one to burn lots of calories and get a great workout without putting too much stress on the joints.
It is particularly ideal for those who are suffering from back and knee problems. It has a comfortable large seat, backrest, and pedals in front of your body to make it a smooth and comfortable experience.
Although an upright bike works all the muscles effectively, the recumbent bike is just that bit easier on the upper body and is a lot more comfortable. You can still use dumbbells in the saddle to create a complete full body workout in the case of a stationary recumbent bike. Riding a recumbent bike also helps to strengthen the hamstring muscles more effectively than using an upright bicycle.
Recumbent bikes were originally designed for use in physical therapy for patients who would benefit from working the muscles on a bike, but could not do it on a normal upright bicycle, because they either couldn't climb on, or stay on.  Over time the technology has evolved and the market for recumbent exercise bikes for the use of weight loss and home fitness has boomed.
What Makes The Recumbent Bike Different To Other Bikes?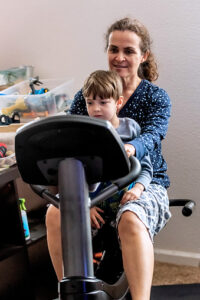 Adjustable Seat and Back Rest:
One of the best features of the Recumbent Bike is the adjustable seat and back rest. Each user can adjust it to suit their own bodies for comfort and to maintain the correct posture while riding.
Sturdy:
There is nothing worse than pedaling away on a wobbly bike. The recumbents are robust, sturdy, and usually made with high quality materials.
Adjustable Resistance:
The resistance of a recumbent exercise bike is also adjustable, so your workout can be customized. Look for a bike with magnetic resistance which is easier to adjust.
It's Easy To Get On And Off:
The front of the recumbent bike is normally open which allows users to get on and off easily without having to climb up or over anything. However, there are some recumbent bikes on the market that do not have the step through design but are far less popular. So keep this in mind when you are choosing your bike.
Display Console:
The more modern recumbent bikes have display consoles or computers. This motivates you to exercise more as you can challenge yourself with different workouts. You can see your speed, calories burnt, distance and sometimes even your heart rate. With most of them you can save your workouts so that you can improve on your performance over time.
Display Console: Most of the recumbent exercise bike has a display console that shows you speed, calories burnt, distance, and pulse rate.
Want To Get A Recumbent Bike For Your Home Gym?
There are so many different models on the market today, that it is incredibly difficult to choose the right make. I suggest you go and try a few recumbent bikes first, and then search for the model you want to purchase online, as you will find better prices in this way.
Schwinn, for example, is a good brand name to look at in the fitness industry, and currently, offers an impressive line of recumbent bikes designed for home use. The Schwinn 240 Recumbent Exercise Bike model sells for less than $ 1,000 and is one of their most popular products because it offers all the basic features consumers expect from their home fitness equipment. This is one of the most basic and popular bikes they make, but is usually more than adequate for most home users.
Let's look at one of the popular Schwinn Recumbent Bike Series to start with.
The Schwinn Series has the following features, and if you would like to find out more, simply click on the picture or on this link.
Dual track two LCD window system allows you to monitor up to 13 different display feedbacks.

Schwinn Connect goal tracking and data export keep you up to date on reaching your fitness goals.

29 programs, 4 user settings, and goal tracking are all there to keep you motivated and challenged.

25 levels of resistance aligned with a high-speed high inertia perimeter weighted flywheel make every workout smooth and quiet.

Charging USB port and data exchange.
If your goal is to lose weight or get fit, you can enjoy the wide range of exercises that are possible with a bike. This is pretty standard for recumbent bikes for sale in this price range.
There are also cheaper Schwinn recumbent bikes available online without all the bells and whistles, but they are always nice to have if you can afford it.
Some of the other features that you may find on the higher end models include heart rate monitors, mp3 player connection ports with built-in speaker systems and television screens that flip up from the console. There are also high-end recumbent bikes that can communicate with a computer to display images in real-life scenarios in the world while cycling the landscape from these destinations.
The technology in the fitness industry is nothing short of amazing!
This post does contain affiliate links.
---