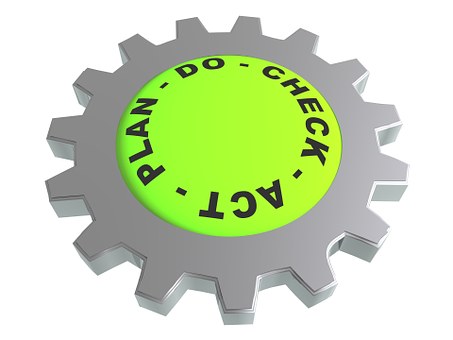 For any bike tour, competition or simple weekend ride, there are some absolutely irreplaceable items that should not be missing from the cycle gear that you take with you. Let's look at some of the latest trends and the best cycle gear for a safer and more enjoyable ride.
The aim is for the cyclist to feel both secure and comfortable with the minimum of clutter and items which make bicycle riding carefree?
Best Cycle Gear For A Comfortable Ride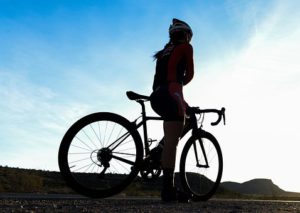 Hydration
First of all, let's consider how much effort is used in the pedaling process, whether or not the weather is hot, the biker is nonetheless exposed to dehydration by unrestrained sweating that's completely normal given the conditions.
Sporting gear makers have come up with some items of cycling gear that use more than a straightforward water bottle.
Cyclists, however, need water bottles that they can carry easily as they do not have time to stop for water breaks or to refill the water bottle hourly. Neither do they have their hands free to drink without stopping.
Cyclists also need easy to wash water bottles and bottles that are anti-bacterial.
If you want to find out more about the products below, simply click on the link or on the picture of the product.
This speedfil bicycle water bottle allows the cyclist to maintain an aerodynamic position while staying hydrated.

The wind tunnel developed, frame-mounted system, smoothes airflow around the frame.

Dual splash resistant opening allows for fast, on the fly refills with minimal splash.

Hands-free drinking with the bite valve that holds fluid at the ready

Frame Mounted to optimize handling (low center of gravity) and minimize drag.
On-the-Go Computer Tilt Adjust accommodates changing glare with a tilt mechanism for easy adjustments while you ride.
NEW Super-Sealed, No-Leak Bottle Design New leak-free Dolphin Breather Valve technology keeps liquids inside.

Secure Click Brackets Simply snap on with a click to the aerobar extensions. Eliminates the need for extra zip-ties, rubber bands or electrical tape to hold system secure.

No-Bounce Stability Reinforced aircraft aluminum mounts for a no-rattle, no-bounce system.

Compact Mounting Design Minimal, compact mount requires 80mm less cockpit space than previous Torpedo models New 2-Strap system allows for more mounting positions than previous 4-Strap models.
For safe antibacterial use, hydration reservoirs use silver ions in the entire system, including the delivery tubes.
Thanks to the antibacterial film that's thus made, the biker is safe from virtually one hundred percent of the germs and fungi that may grow in a water reservoir particularly on hot days.
The planning of such parts of cycling gear allows straightforward access, so the biker only has to bite and sip.
Lighting
Bikers who take part in races as well as anyone who is likely to ride the bike in the evening or at night ought to have a led lighting system as well as efficient reflectors. These things can be life-saving and they should be used on any type of bike regardless of its design.
When buying such an item of cycling gear take your time to learn how the lights function. The best operational bike lights can basically transmit light impulses for as long as 7 hours without your having to change or charge the batteries. Usually mounted on the stem, a bike lighting system is not heavy at all, and it does not affect the aerodynamics of the cycle as such.
Easy to Install. Mounts to any bike quickly and easily, not need any tools.

Safety guaranteed: The red light can be used for safety and warning, to keep you safe in every situation with this bicycle taillight.

USB Rechargeable. A 630mA lithium-battery and a USB cable is included. Support 5V DC charger adapter (not included), not compatible with adapter over 5V voltage.

5 Lighting Modes: One button to select different lighting modes: Steady on with 4 LEDs, quick flash with 4 LEDs, steady on with 2 HD LEDs, wave flash with 4 LEDs, and slow flash with 2HD LEDs.

Super Bright Taillight: This safety light gives extraordinarily wide-beamed RED light, which is compact, slim and lightweight, it's the best choice for the nightrider or daylight commuter.
Backpacks
Multifunctional Bike Backpack – The bike rucksack includes 3 storage compartments that provide large-capacity storage, waist pocket fit phone. Suspension hook design take your helmet easily. Premium nylon fabric is durable and wear-resistant.

Convenient Drinking System – Water bladder hook design can hang hydration bladder, shoulder strap fix design prevent water bladder tube swaying during doing exercise.

Packable & Reflective Strap – There's a hidden pocket on the bottom which can fold backpack to storage. Reflective strap on the back and shoulder maximum night cycling safety.

Breathable & Comfortable – This biking backpack has breathable mesh pad on the back and shoulder which provide maximum breathability and heat dissipation. Vest buckle and waistband increases stability during exercise.

Powerful Outdoor Gear – As outdoor sports backpack fit your cycling, jogging, running, camping needs while trekking pole hangs buckle on should strap ideal for mountain climbing. Adjustable shoulder and waist strap suitable for men/women. 
The air padding and breathable mesh let airflow onto your back to promote ventilation and keep your skin cool and comfortable even on the warmest days riding.

Compact and low-profile design make you feel light, stable and won't create a ton of wind resistance.

A specially designed storage space that easily and securely carries bicycle helmets.

WindSeeker cycling backpack has a capacity of 18L, the main compartment for a water bladder, and 2 storage compartments, enough space for repair essentials, First-Aid kits, and snacks.

4 Hours Insulating Time: WindSeeker cycling backpack has an insulating compartment for hydration bladder, which can keep water cool for four hours. 

Stay Hydrated: Leak-proof 2.5L water balder can meet your 4-5 hour water supply needs, so you don't have to worry about staying hydrated. The material of the hydration balder is BPA FREE, which has passed FDA certification. The black insulated sleeve can protect water tube better.
Some of the best cycle gear items alter according to sex, and the functionality of the elements are changed to a man's or a woman's body.
This is especially the case with some of the backpacks that follow different curves for ladies, and the same happens to the saddle structure. The anatomical details that are taken into consideration for the makers of clothing are also important.
Footwear
Ladies cycling shoes as an example have a different structure around the heels and the corners than men's shoes, whether or not the material properties are matching: same carbon sole, same fittings and closure style.
Classic 3-strap synthetic upper

Injected nylon

Die-cut insoles
Classic 3-strap synthetic upper

Injected nylon

Die-cut insoles
I trust that this article has helped you to select the best cycle gear that you possibly can for tip-top cycling performance.
---