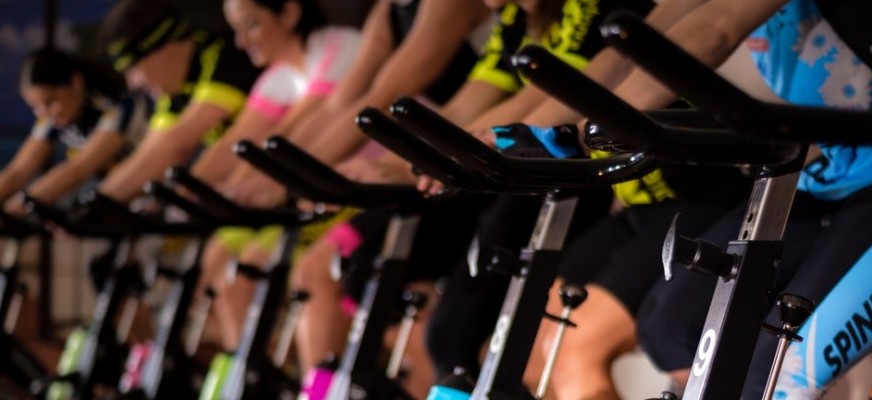 Recumbent bike vs upright bike – here I am going to look at the pros and cons of both.
If you are wanting to purchase an exercise bike, remember that there is a choice to be made between a recumbent bike which is a bike where the seat has a backrest and an upright bike, where the seat is like the saddle of a normal road bike, although usually more comfortable.
Recumbent Bike vs Upright Bike
Why You Should Purchase a Recumbent Bike
These are the reasons why you should purchase a Recumbent Bike:
You work out in a reclined position, and thus it is more comfortable.
Your back is supported throughout your workout.
Can provide training levels equal to upright bikes, but without all the stress on the body.
Great if you have disabilities or back problems.
A wide choice of models available to you.
The seat is roomy and comfortable.
The programs can be adjusted to suit beginner to advanced levels.
Better posture is achieved throughout, which is better for your shoulders and back.
Better to start with a recumbent bike if you are overweight or unfit.
Why You Should Purchase an Upright Bike
Takes up less space in a small apartment.
These resemble regular bicycles without wheels.
For avid outdoor cyclists, the seat resembles a racing bike more, so training on the upright bike in bad weather conditions is ideal, especially if you can't go out on the road.
Programs for every fitness level are usually available on all the latest models.
You get to simulate the ride uphill better on an upright bike.
More consistent training, especially if training for a marathon or triathlon.
You get a better upper body workout with an upright bike vs a recumbent bike.
The upright works the abdominals harder than a recumbent bike.
Most of the time an upright is cheaper than a recumbent if you compare same model types.
Recumbent bikes are called just that because they put the rider in a reclining position during training. On an upright you are vertical and mimic the ride you would get on a traditional bicycle, as you are sitting upright with the pedals under you and your hands gripping the handlebars in front of you.
On a recumbent bike, however, you will be sitting behind the pedals and at a level much lower than your typical bike. Most of the time the handlebars on a recumbent bike are located on each side of the seat.
Most people believe that the recumbent bikes provide training intensity levels equal to or similar to the upright bikes, but they are a lot less stressful on the body.
If you are wondering which bike burns the most calories while exercising, the answer is both. It all depends on how much effort you put into your workout.
A recumbent bike is ideal for people with lower back problems, and because of the added comfort levels, they have become very popular for home use.
Modern designs of exercise bikes offer features like programmable resistance settings, heart rate monitors and computer displays.
For regular cyclists who need to match their in-house training to their road training, the upright bike would be a better bet.
Whichever bike you choose, make sure to adjust the seat and handlebars to the appropriate settings right for you in order to avoid injuries and ensure that your training is efficient and painless.
Most Doctors and fitness trainers recommend recumbent bikes to get fitter and become healthier overall without the stress on joints that you would get hunching over handlebars or be jogging or even weightlifting.
Another healthy benefit of recumbent bike vs upright bike is that both these models help to combat cardiovascular disease. Not only will you build your endurance levels, but you will also burn fat and lose weight.
Recumbent Bike vs Upright Bike – Which is Better?
You as an individual needs to choose which option best fits your needs.
Most importantly, remember that a stationary bicycle, whether upright or recumbent, is only beneficial if you actually use it!
---