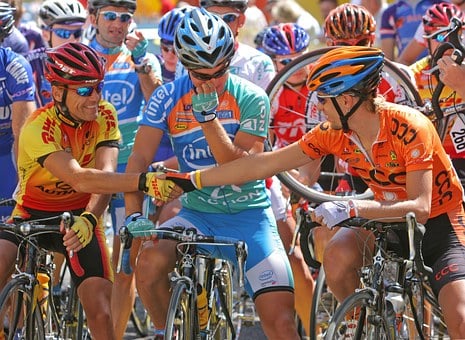 You may be a cyclist who just enjoys riding for fun, but you can always challenge yourself some more. That is the main reason why you should get a wireless bicycle computer. Wireless is far easier to use than wired and you don't have wires to contend with and get tangled either.
What Does A Wireless Bicycle Computer Do?
For determined riders, having a wireless bicycle computer can be described as complete must. These devices will help keep track of your performance and level of fitness. They also make your ride more challenging, as well as safer and it's a lot more fun.
You will probably see most serious cyclists have computers attached to their handlebars. Having a wireless bicycle computer is automatic. It does not lose your data even if the battery runs low. These computers are mostly really easy to set up and use.
Bike computers help enrich your ride by helping you keep records of your location, your current speed, distance, and duration. The functions of these devices are numerous and beneficial to the cyclist.
There are many different devices on the market today and the prices range just as much. Let's divide them into three categories.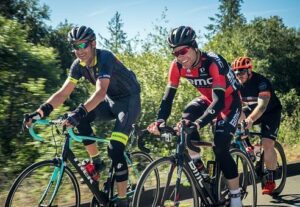 Basic Bike Computers
Basic bike computers are perfect for beginners and people who do not like having too many complicated features. These models usually display your speed, duration, distance, and times. Some also have USB support.
Mid Range Bike Computers
These offer more features than the basic ones with bigger displays and customizable color screens. They also offer different connectivity options, for example, Bluetooth, WiFi, or Ant+. Most mid-range bike computers also offer navigation.
Premium Bike Computers
These are high-end models designed for cyclists who want all the features of a bike computer and more. Features could include larger screens, longer battery lives, sharper displays, increased storage options, and even training programs. Some of them even keep track of your heart rate.
What To Look For In A Wireless Bike Computer
I would first and foremost look for a wireless bicycle computer with enormous buttons so that when you have a gloved hand it is easier to work. The screen should be big and well lit.
On the other hand, the menu should be easy to read and use. When you are riding you don't have a lot of time to fiddle with a screen, and it should be quick and easy to set up.
My bicycle computer should also detach from my bike easily in case I need to park the bike somewhere.
Order Your Bicycle Computer Online
These are affiliate links, which means that if you decide to purchase anything off of this page, I will get a small commission. However, because you are ordering online you will get a great deal.
To find out more about the products, simply click on the link or on the picture of the product.
This is a basic bicycle computer, but I love it because it has a large LCD display that you can read easily.
It is lightweight, wireless, and waterproof.
It measures speed, distance, and riding time.
It has a backlight for easy viewing at night. The light turns on automatically by pushing any button between 18H00 and 06H00.
It is easy to navigate with only two buttons to worry about.

This Padrone Cat Eye is considered more of a premium bicycle computer.
It displays current, max, and average speed, total distance, trip distance, elapsed time, and clock. There is an option to manually set the odometer so you don't have to start over each time you change the battery.
Easy to use by simply pressing the base of the unit to toggle through the functions.
The FlexTight Bracket makes it easy to mount adjust and move.
If you stop riding for any reason the CatEye automatically stops counting time and averaging the speed.
XOSS G+ GPS Bike Computer ANT+ with 2 Smart Cadence Sensor, Bluetooth Cycling Computer, Wireless Bicycle Speedometer Odometer, Waterproof MTB Tracker Fits All Bikes (Support Heart Rate Monitor)
This computer is designed for the serious cyclist in mind. XOSS G+ smart cycling computer supports working with a heart rate monitor and a cadence sensor device, which presents more professional riding data.
It has a high-sensitivity GPS chip which allows the bicycle computer to connect to a satellite. So your positions are accurately recorded.
It has odometer and speedometer functions and enables you to ride scientifically and effectively. Current speed, cycling time, distance, average speed, altitude, slope maximum speed, current clock, and total mileage is a breeze for this computer.
The professional XOSS cycling computer riding app supports uploading via Bluetooth and you can also synchronize with Strava.
The rechargeable lithium battery provides up to 25 hours of runtime and the waterproof protection allows you to ride on rainy days.
In the end, your wireless bicycle computer should be selected according to your own personal needs.
For example, if you just ride your bike for fun and fitness, don't spend too much, but on the other hand, if you are using your bike to train for races, you may need a more advanced computer.
---