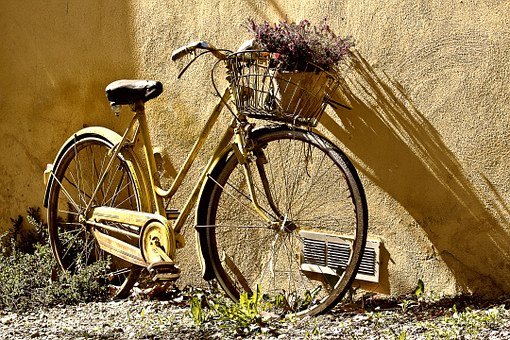 If you are having difficulty choosing your new bike, here is a bicycle buying guide for you to go through. Here's to making the right choice.
Walking into that bike shop for the first time can be pretty overwhelming, so it is a good idea to have a list of what you need your bicycle to do for you before you venture in.
Do you want to enter races?
Do you want to ride on rough terraine?
Do you want it to exercise?
Do you want to ride long distances?
These factors will all come into account when it comes to picking the perfect bicycle for you.
Bicycles can be used for several purposes, including recreation, fitness, transportation, and sports. If you are thinking of buying a new bike, consider the terrain you'll be riding as well as your body weight.
Bicycle Buying Guide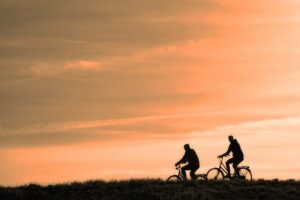 What Types Of Bicycles Are Available?
There are many different types of bicycles on offer, such as BMX, road bikes, electric bicycles, folding bicycles, mountain bikes, tandem bicycles, as well as a whole array of exercise bicycles.
You need to know before you buy your bicycle what you will be using it for most of the time.
Here is a closer look at some popular types of models.
Road Bikes:
Road bikes are built for paved roads. They have thin tires, dropped handlebars, and lightweight structures made of aluminum or carbon.
Most of these bicycles have 21 speeds. Sportbikes, touring bikes, racing bikes, triathlon bikes, cruisers, and choppers fall under this category.
Mountain Bikes:
Mountain bikes are durable enough to withstand serious off-road racing. They have sturdy frames, strong brakes, flat handlebars, and 26-inch wheels. These bikes are highly popular as they are heavy-duty and can withstand rough handling.
In some models, the front suspension and rear suspension offer comfort, even when cycling on rougher terrain.
Comfort Bicycles
These bikes are good for beginners.
Comfort bikes are equipped with a vertically adjustable handlebar, comfortable seats, 26 inch, wide tires, and low-pressure ranges. They are made for short rides on well-maintained bike paths.
Hybrid Bicycles
These all-purpose bicycles combine all the features of road and mountain biking.
They have a wide gear ratio, upright handlebars, and narrow tires. Their frames are lightweight, making them perfect for off-road racing.
Hybrid bicycles usually come with mudguards.
Recumbent Bicycles:
If you cannot handle the physical effort associated with traditional bicycles, consider recumbent cycles.
These bikes can go fast and provide comfortable seating. However, they have some pitfalls. They are expensive compared to most standard bikes and their transportation by car may be more difficult, especially long-wheelbase models.
BMX:
BMX (Bicycle Motocross) bikes owe their invention to the popularity of motocross racing dirt bikes.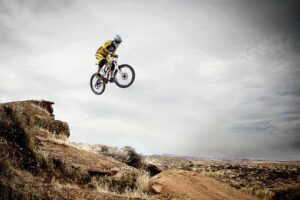 These bikes can be ridden through woods or around dirt tracks.
Although BMX bicycles resemble mountain bikes, wheels and frames are comparatively smaller. These bikes are more suitable for children and young drivers.
BMX racing bikes are built for racing on dirt roads. Freestyle BMX bikes are designed to do tricks and BMX dirt jumping bikes are made for flights on dirt tracks.
Children's Bicycles
Is your child pining for a bicycle? Bikes with compact chassis are perfect for small children.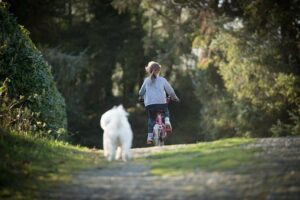 These bikes are easy to ride and durable. Many children's bicycles come with training wheels attached. Other cycles offer the ability to attach separately sold training wheels.
Tandem Bicycles:
Want to make cycling more fun? Take a bicycle tandem that has two or more people simultaneously.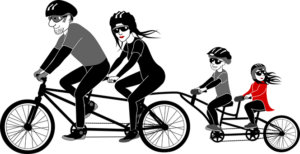 Factors To Consider When Purchasing A Bicycle
Frame Material:
Frames are made of different materials depending on the type of bicycle.
Titanium frames are just an example of a good type to go for but are the most expensive type. Others include steel, (which is the most common), Carbon Fibre (strong and lightweight), and Aluminium, which tends to be rigid, but is also lightweight,
Suspension:
Hybrid, Comfort, and Mountain bikes are equipped with forks. Forks will help you ride on rough tracks more easily and comfortably.
Wheels:
Wheels have a vital role in the motion of the bike. Single alloy hubs with rubber gaskets axis, a few spokes, and sealed bearings are recommended. Stainless steel spokes and aluminum wheels are lightweight and don't rust easily.
Gears:
The gears are critical if you ride a lot on uneven surfaces. On flat surfaces, only 3 or 4 gears are needed. When it comes to hills and challenging terrain, a bike with a 21, 24, or 27-speed transmission is necessary. Go for bikes with gears that are easy to shift.
Brakes:
Most bikes are equipped with two-rim brakes (V-brakes), linear brakes, or drum brakes. Disc brakes, provide brilliant braking and low maintenance but are more expensive.
Seats:
Look for anatomical shapes, flexible frames, gel padding, and cushioning springs in your seats. After all, you do want to be comfortable when you ride. You don't want to end up with saddle sores.
Size Of The Bicycle
If you ride a bike that is too big or small for you, you could end up with back and knee pain, as well as low-performance levels.
Remember that each brand of bicycle has differences in their size charts, so these charts are not standard for all bike types.
For more on bike sizing, read this article.
What About Accessories In This Bicycle Buying Guide
If you are getting a new bike, you should check out the following accessories. Some accessories are absolutely necessary, while others are strictly for your own convenience.
Helmets:
Helmets are essential accessories to avoid head injuries. They are available in child and adult sizes, as well as many colors. You can buy some really snazzy helmets online.
Locks:
Protect your bike from being stolen with a good bike lock. Locks are highly recommended if you plan to leave the bicycle in any public area unattended.
Bicycle Kit:
For long rides, it is advisable to bring a kit in case of emergencies.
The bicycle kit should include a new tube, basic patch kit, tire iron, key, rag, and small seat bag.
Pumps:
To fill your tires with air every time you need to have a bicycle pump. This is an essential item that every cyclist should not leave home without.
Computer And Monitor:
A cycle computer is a digital speedometer that shows speed, distance traveled, and the cadence during the bike ride. High-end models are equipped with GPS functions and can measure your heart rate and power.
Check out some great bicycle computers here.
Fenders:
Keep yourself and your bike clean with fenders or mudguards.
Baskets And/Or Side Bags:
Attach baskets and bags for your bike to carry heavier loads. These are useful to have, especially if traveling for a distance.
Covers / Storage:
Protect your bicycle with a cycle cover and storage solutions, like a bike stand.
Carriers:
For small cars, carriers (also known as bike racks) that attach to the roof are ideal. For big cars, like vans and SUVs, use carriers that attach to the back of your vehicle.
I hope that this bicycle buying guide has helped to clarify your decision if you are purchasing a bicycle. Please comment below if you have any questions.
---